Weekly Roundup
I'm a Human Inbox's Favorite Post of the Week:The Ultimate Showdown of Ultimate Destiny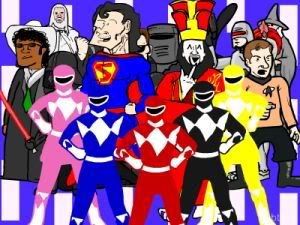 This week has been pretty hectic and I took a little time off during Christmas to spend more time with my family. Infact since I got back home, things have gotten even busier with school, finances and moving. That being said, there were still some really great posts this week.
My favorite post, besides "We're 1337 was The Ultimate Showdown of Ultimate Destiny which featured so many pop/nerd references that it's hard to keep track of. Any song that features Mr. Rogers as the winner of an Ultimate Showdown deserves an extra mention in my books. This post earned
25 Clicks
this week.
Reader's Favorite Post of the Week:Loading Ready Run: We're 1337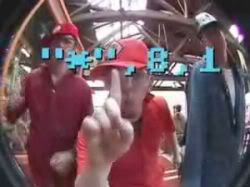 We're 1337 was crazy popular this week and it earned
1158 Clicks
! Not bad for a rap song about videogames. But then again, you have to be a pretty big nerd to appreciate this song as my brother Kyle couldn't listen to it for more than a minute before giving up on it.
Yes Kyle I said it, you're no nerd.