The 1UP Show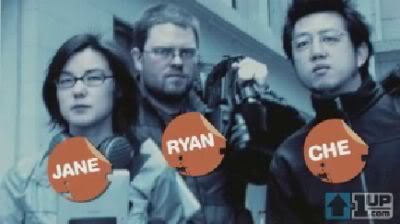 [
Media:
Website]
I've been following The 1UP show and I've finally decided that I love it. The 1UP show is a weekly TV-Like show (Except that it's Internet based, so it's not like TV) about videogames. Basically the staff behind 1UP go about their day and talk about gaming and the stuff they're reporting on.
I never tend to enjoy gaming television, it's always far too sensational and trendy. I don't really need to be told about gaming, I want to hear discussions about it, and that's what 1UP does well. They don't try and sell you on new products, or crappy games. They talk about good gameplay, new technologies, and what's out there that's fun.
The 1UP show talks about gaming like a group of gamers would. They smack-talk, they sit down to play Animal Crossing, they hunt for Wi-Fi connections and they argue about whether the PSP is better than the DS.
This is what Gaming Television should be about, maybe TV will finally catch on.
Link