Carpark North: Human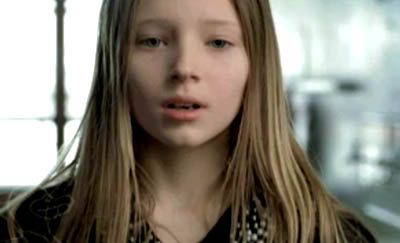 [
Media:
Music Video]
I still feel slightly guilty about that David Hasselhoff music video in the previous post. To make up for it I want to show you an amazing music video full of energy, power and emotion.
Director Martin De Thurah casted children who were professional dancers, but only on the condition that they "dance ugly". As a result, De Thurah successfully captures children at their most awkward stage, the "final moment(s) of adolescent empowerment before the crippling and transformative loss via puberty"
"Human" is awkward, ugly and beautiful all at the same time. From the moment it starts you can tell that it's something special. The video is full of images of awkward, growing and contorted body parts. At the same time the video presents these bodies containing a supernatural power. Awesome.
Update:
The link doesn't seem to be working properly. If it continues to be broken, try this
Mirror
. Let me know if there are any further problems and I'll track down another copy.
Link
(via
Good Weather for an Air Strike
)