Cocaine is better for you than Videogames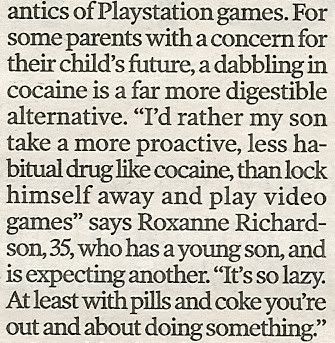 [
Media:
Image]
From an article in the "Independent on Sunday". I don't really think I need to say anything here.
Update:
You can find the original article online entitled
Cannabis: Can it really drive you mad?
. I didn't link to it earlier because it has a terrible news registration system.
Link