End of the Line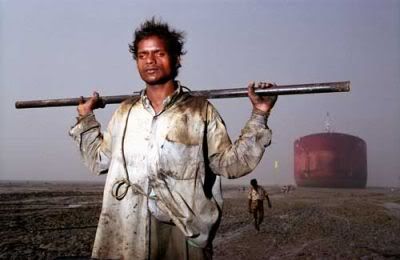 [
Media:
Images]
End of the Line is a Photo Essay talking about a beach in Bangladesh which is used as a natural Dry Dock. Boats are run aground when the tide is up, and then when the tide goes out people in bare feat come out to disassemble the whole thing.
Dry Dock: With one of the world's longest beaches, Chittagong is Bangladesh's biggest port. Half of the world's supertankers are disassembled here.
The pictures here are starkly beautiful; shocking sometimes. This seems to be a strange world and yet a vital part of the global economy.
Link
(via
Drasl
)