Nintendo DS Lite Announced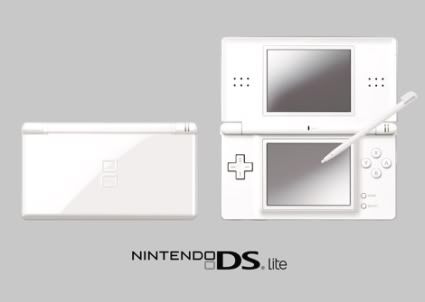 [
Media:
Article]
Nintendo has just released information that the Nintendo DS is going to be redesigned with a smaller size, adjustable screen brightness and a new look. The look seems to reflect an Apple-Like appearance which also closely resembles the Nintendo Revolution Controller style. The redesign will be released in March.
"Nintendo President Satoru Iwata today announced Nintendo DS Lite, a slimmer version of the best-selling Nintendo DS™. Also featuring brighter screens, Nintendo DS Lite will launch in Japan in March. Nintendo DS Lite will be less than two-thirds the size of the original Nintendo DS and more than 20 percent lighter.
But what's really interesting is that just
yesterday
Nintendo actively denied that it was releasing a redesign of the DS
. Why would they release a denial statement the day before? Either this is a case of the right hand not knowing what the left hand is doing, as in David Yarnton is an idiot who doesn't read his memos, or Nintendo has been flat out lying.
David Yarnton, Nintendo of Uk's general manager has said at an event at the Science Museum in London, that his company currently has no plans to show a redesigned Nintendo DS at the forthcoming Electronics Entertainment Expo. In response to the long-standing and well published rumor, Yarnton said, "That's been rumoured, I don't know for how long, but we haven't got any plans at the moment. Nothing I know of.
Either way it's kind of strange.
Link