Nintendo's Floor Screen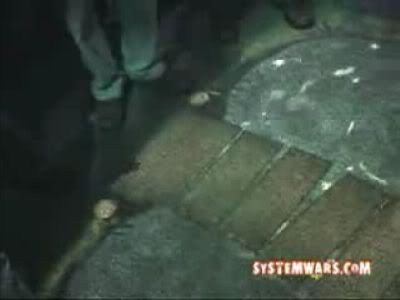 [
Media:
Video]
There's not a lot of information about where this actually took place, but it's apparently a Nintendo Floor Screen which reacts to people's footsteps and shadows. There's a bridge which collapses as you walk over it, fishes swimming in the water and spiders crawling along the edges. Each element is interactive to which one person exclaimed "This has got to be the Nintendo Revolution!". There was also another
Hotwheels Floor Screen
which also featured a Popcorn game.
I have a strange fascination with interactive floors. It's always amazing to see people interact with something on the floor. Engaging something reactive with your feet is something that is very natural and playful. It's like jumping into a puddle in your gumboots or breaking ice with your heels. For past posts on interactive floors check out
The Sensitive Carpet
and the
Proximity Lab
.
Update:
Ecks points out that this was featured at the Zelda booth at E3 2005.
Link
(via
Waxy
)