Refurbished Nintendo DS Sale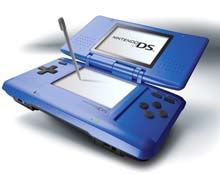 [
Media:
Website]
There's a sale on right now for refurbished Nintendo DSs going for $99 each (US Dollars of course). This is a fairly good deal, and I would probably be jumping on it but I'm still waiting for my DS that I bought off of
Ebay for $93
. Although the website says there's only 2 or 3 copies left, I found that the number fluctuates each time I go to it. If you've been thinking about getting a DS, now's a good time.
As a sidenote, there's word that
73 Toys R' Us stores are closing down
and that clearance sales will start as soon as tomorrow. But it's really terrible to think of all the jobs that will be lost because of such closures.
Link
(via
)