Smoosh: La Pump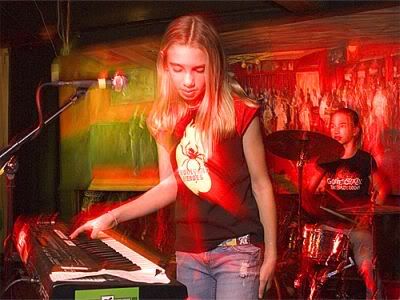 [
Media:
Music Video]
Smoosh is a Seattle band made up of an 8 year old drummer and a 10 year old (at least back when this video was made) singer and keyboardist.
I actually really like this song; it's got a nice raw punk-ish sound to it slightly reminiscent to Sleater Kinney. I tend to enjoy odd sounding vocals, so that might be the appeal. Although slightly amateurish you don't hear many 10 year olds who can rock out this well and I imagine that in 6 years or so they will undoubtedly be really good.
So check out the video, it may be to your liking.
Link
(via
Fazed
)