Street Installations: Meter Pops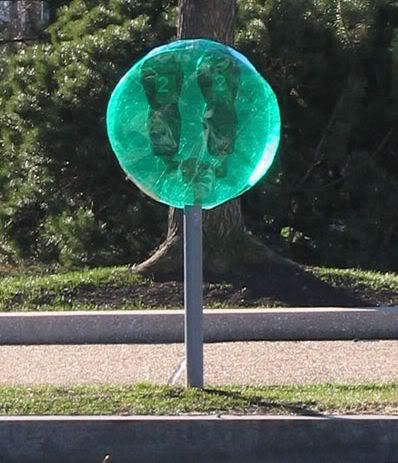 [
Media:
Images]
Mark Jenkins a Washington, DC artist has converted a bunch of parking meters into gigantic Lollipops. I love the pictures which show people amusingly checking out the strange sight.
I have a soft spot for street art which attempts to transform everyday life into something joyful or beautiful. The urban lifestyle is sometimes so devoid of style and colour that it's nice to see that some people take a step to amplify the aesthetics around us. Because God knows that you won't find me spending time making things look "nice".
Notice how
I'm a Human Inbox
has maintained its default style since its inception?
Link
(via
Boing Boing
)