Xbox Cake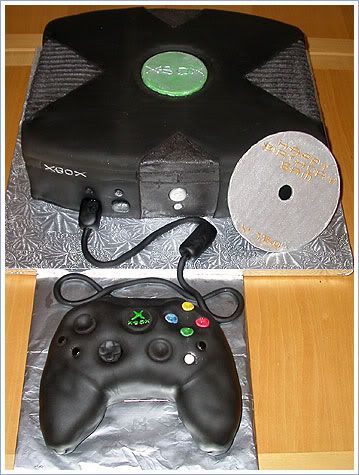 [
Media:
Image]
I love this Xbox Cake, look at the fine and accurate details! An unfocused glance at it might not reveal it to be a fake but edible console.
Custom designed for an avid gamer, this cake is a delicious actual-sized replica of the real thing. The entire setup is edible, from the hand-molded controller to the silver buttons on the front. Even the CD, with a birthday message in Xbox font, is made of white chocolate.
Although they say everything is edible the cord for the controller looks awfully real. Is that edible as well? I'd eat that first just out of curiosity.
Check out the rest of the website as well, they've got other cakes such as Betty Boop, a Chess Board and the Dad from King of the Hill.
Link
(via
Wonderland
)