The APC Song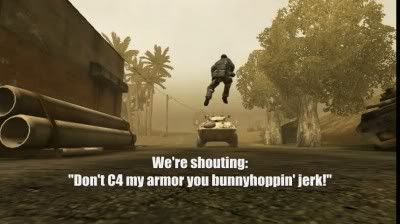 [
Media:
Music Video]
The APC Song is a parody of the excellent
JCB Song
by Nizolpi, except that it's about Battlefeild 2 and APC camping. The lyrics are well done and the singing itself is pretty good for a song about online videogaming.
You don't have to be familiar with Battlefeild 2 (and I'm not) to properly appreciate this video. But definitely make sure that you check out the JCB Song first.
Link
(via
Pixel Kill
)