The Chemical Brothers: Believe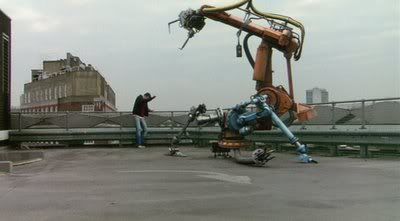 [
Media:
Music Video]
I always seem to enjoy The Chemical Brothers for their music videos, and Believe is another one to add to the list. In the video, a stressed and overtired auto worker is chased by the very machines he works with every day. The actor looks similar to
Edward Norton
from Fight Club, and has the eerie feel of
The Machinist
, an excellent movie about slowly going crazy and not really being aware of it.
If you like special effects like what you see in this music video, you'll probably enjoy
Alive in Joburg
.
Link
(via
Good Weather for an Airstrike
)