Covenant Elite Cosplay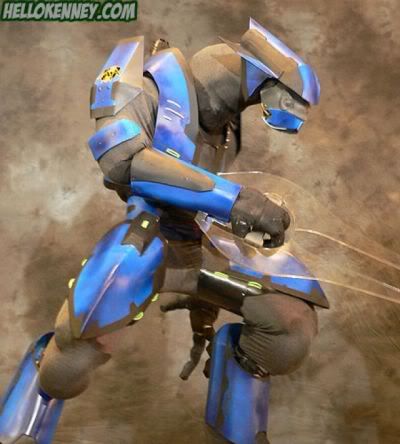 [
Media:
Images]
If you have any interest in Halo, you'll immediately recognise this Elite Covenant Soldier from Bungie's Halo. There's a number of pictures to check out here, and they're amazing once you start noticing all of the little details. This Elite appeared at the
Comic-Con 2005 Masquerade
, follow the link to check out a video of him and a number of other amazing costumes.
I'd love to see this costume up close. It has an energy sword, and the mouth opens up somehow amd I wonder how comfortable those backwards legs are. In some of the pictures you're able to see how the guy sees out of the costume, as the head and neck of the Elite are definitely not very human-like.
Link
(via
Joystiq
)