Derek Yu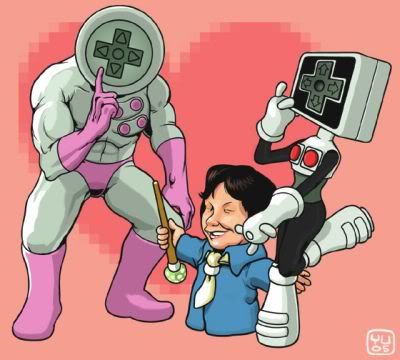 [
Media:
Website]
Derek Yu is an interesting artist. Sure his art is very stylish, but what becomes apparent after a few minutes looking through his work is that he loves videogames especially the NES. He also seems to have something for Shigeru Miyamoto, who you can see in the picture above and also the one entitled
Shigeru Miyamoto Saves The Day
.
The placement of the buttons on the female NES console makes me somewhat nervous.
Link
(via
Drawn
)