Gods Girls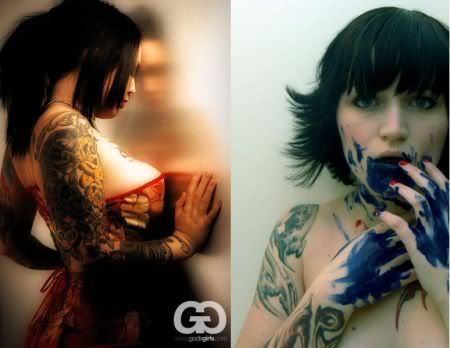 [
Media:
Website]
Kelly also known as
Miss Dusty Suicide
, whom I have an Internet Crush on, left me a message and reminded me of
Gods Girls
, which will be going live sometime this month I think.
Gods Girls seems to be a model created fall-off from
Suicide Girls
, so obviously I'm quite excited about it. I'm not well versed in the politics behind the problems that Dusty and some other models had with Suicide Girls, but it sounds fairly messy. Perhaps a commenter could enlighten me about it.
In the meantime, before the site goes live, there's a
Livejournal community for Gods Girls
and a number of great
pictures
to take a look at. Although "most" of the girls are clothed you probably shouldn't be looking at this stuff in the office or at school.
Warning: Not Safe For Work
Link