Guild Wars: Design-a-Weapon Contest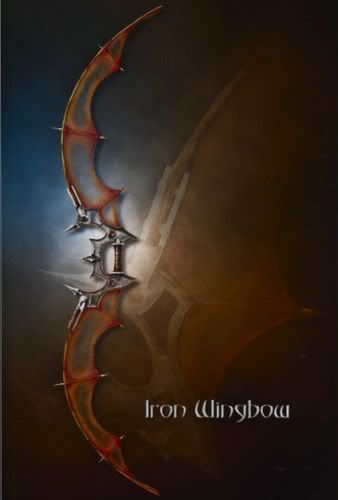 [
Media:
Images]
I don't play Guild Wars, but I definitely love this weapons design contest in which players submitted their own design ideas. There are obviously some very artistic people out there, and the winning entries are absolutely fantastic. Many of them contain a brilliant level of intricacy and some of them are far too beautiful to actually be weapons.
The Iron Wingbow depicted here somehow reminds me of spilled chocolate milk. It looks like it's going to wash away or melt in your hands.
The world of Guild Wars Factions will be filled with many new weapons and items. And some of these were directly conceived and inspired by our players themselves. In November and December of 2005, we invited Guild Wars players to submit their design concepts for weapons for the upcoming campaign of Guild Wars. From the more than 1,000 entries, the Guild Wars Team selected 8 winners and approximately 20 honorable mentions. The winning entries will be present in Guild Wars Factions at release.
Link
(via
Kotaku
)