Half Life 2 Rube Goldberg Device: Reloaded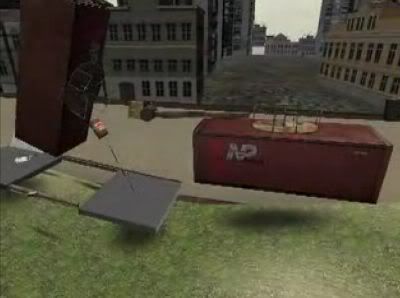 [
Media:
Video]
I've made a mention of a
Half Life 2, the Rube Goldberg Project
video before on I'm a Human Inbox, but this one is definitely much better.
Using Gary's Mod, a sandbox tool which allows you to create strange and wonderful contraptions using Half Life 2's physics engine someone made a totally surreal Rube Goldberg machine. There are a lot of exploding barrels and people being shot like darts over long distances. I wonder how much time it took to get this thing right?
Link
(via
Waxy
)