How it Should Have Ended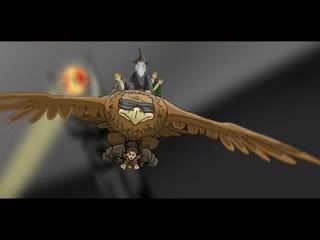 [
Media:
Website]
How it Should Have Ended
is a website which recreates movie endings using hand drawn animation and has a couple of worthwhile entries to check out. Although "most" of the clips aren't very noteworthy, the most recent ones have shown a spark of brilliance.
My favorite out of all the videos on the site is for
The Lord of the Rings
series in which they have an excellent idea for how the movie should've ended. Seriously quite brilliant.
Another worthwhile entry is a video called
Level 16
(which happens to be about videogames rather than movies) and involves a girlfriend trying out her boyfriend's videogame and totally whumping his ass. Very nice.
Link
(via
Fazed
)