I Am Somewhat Retiring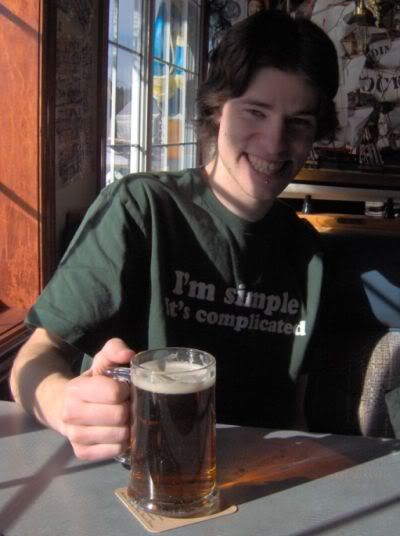 I was hoping to save this post until mid April, the one year anniversary of
I'm a Human Inbox
, but I felt I couldn't wait that long. This is, unfortunately, a serious and sad post to make, as I'm thinking of giving up writing I'm a Human Inbox. I'm not planning on giving it up entirely mind you, there will still be daily posts, but it will be only one a day. I just don't think I can do 4 posts a day, 6 days a week anymore.
When I first started I'm a Human Inbox, it was a challenge for me, to see how far I could take it. How successful could I make this Blog, and how could I define that success? I felt that traffic and readership would indicate a level of success, as well as a consistent rate of posts. After approximately 150,000 hits and close to 1,400 posts, I feel that I proved to myself that I am capable of doing this sort of thing. I never wanted to make money, or be famous, I just wanted to see what I could do.
My hobbies tend to be a challenge; I find something that I can't do, like drawing and see how good I can get at it. I am curious as to what sort of talents I can draw from a strong passion and a lot of hard work. I felt I had succeeded with this Blog, and thus the urge to try out other things in life became more important than this Blogging routine.
I want to meet more people, make more friends and discover new talents and interests. I have a lot of passions and curiosities that I would like to explore, but this Blog has limited my time with new activities. So it's time to let it go. I think that for a while, I may be incredibly sad to let this Blog go because it's become a major part of my life for the past year, but that was also the danger. This Blog was an addiction, and a restriction in many ways.
I want to thank everyone who has read this Blog and enjoyed it. I have met a number of fantastic people from this site and I am thankful for that. I'm a Human Inbox won't disappear completely, and like I've said, I will continue to put up at least one post a day, so you can still come back and find something new every day. But it's time for me to move on from this place because there are a lot of wonderful things that I want to pursue right now.
Cheers!