Lcd Soundsystem: Daft Punk is Playing at my House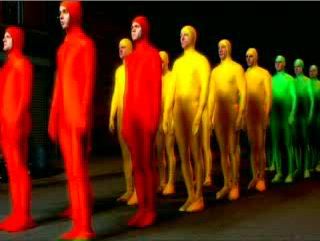 [
Media:
Music Video]
This music video has been hanging around my inbox for a couple of weeks now, and it's remained interesting and catchy, so I think it's time to make a mention of it. Using a stop motion style similar to The White Stripes'
Hardest Button to Button
, people in coloured spandex help to represent coloured volume meters of the song. As the beats pulse, so do the spandex men.
Does everyone realize by now that I love the stop motion?
Link
(via
Good Weather for an Airstrike
)