Penny Arcade Fan Art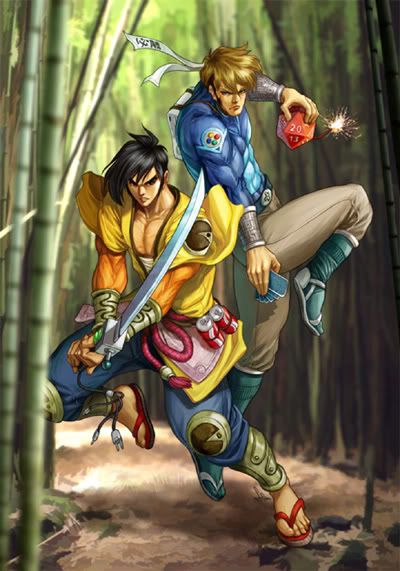 [
Media:
Image]
I love this picture of Gabe and Tycho from Penny Arcade drawn in a way to show off their samurai skills. I guess you know you've become famous when your fans draw you with huge muscles and chiseled features.
Stanley Lau from
Imaginary Friends Studios
was the one who drew this picture, his company were the ones who worked on the Street Fighter and Soul Calibur cards that belong to the same system as the Penny Arcade cards do.
Link