Videogame Cosplay Thread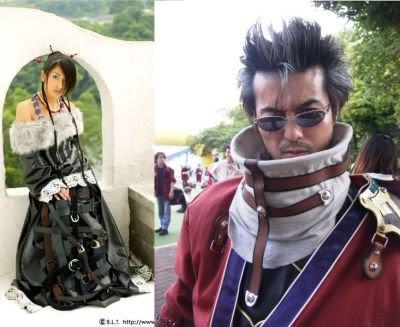 [
Media:
Images]
The GAF forum has an excellent thread of vidoegame cosplay pictures up right now, and it's totally worth checking out. At the moment of posting there's about 4 pages of fantastic pictures, but that number will probably grow as people continue to post.
There are so many noteworthy entries over there, and I had a hard time picking a picture because of it. Not to mention that there's a large number of hot cosplay chicks. Ehrm...
These two Final Fantasy Cosplayers really stood out though. Check out the level of detail and how closely match their characters.
Link
(via
4 Color Rebellion
)