Weekly Roundup
I'm a Human Inbox's Favorite Post of the Week:The IT Crowd: A Sysadmin Sitcom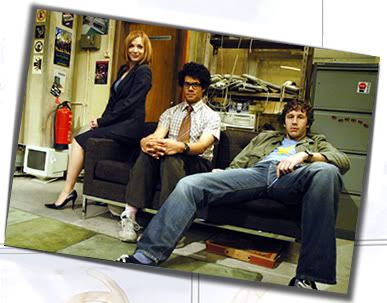 Since I first posted about The IT Crowd, my opinion has changed about what I think about the show. Judging from the first episode you'd assume that the show was mostly about computer geekery. But after watching the 2nd and 3rd episode it's evolved into a show about office life, relationships, men and women, shoes and more. The best way to describe it is to compare it to Office Space or Dilbert.
After seeing the first episode I felt that it was brilliant although ultimately doomed. I don't believe it's going to flop anymore. It is smart, original and dangerously funny, like Seinfeld or Red Dwarf. Not only that, but it seems that they're releasing the show's episodes online for free. Now that's good marketing.
So if you haven't seen the show yet, go check it out. And if you've only seen the first episode, go see the other three. They're fantastic. This post earned
15 Clicks
this week.
Reader's Favorite Post of the Week:Girl Jumps Through Basketball Hoop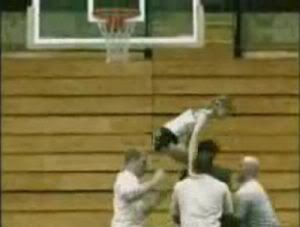 This basketball clip got
68 Clicks
this week, which really surprised me. I thought this video was cool, but I didn't think it'd be
popular
. I'm slightly confused as to why it got so much attention. Hrmmmm.