What Now? What Next?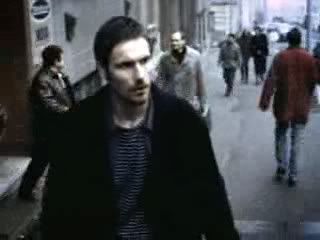 [
Media:
Video]
This is a strange commercial, and it took me a couple of watches to pick up everything that was going on. For the first part of the ad, this guy looks like he's being a total asshole to everyone. Pushing people out of the way, tripping up little kids, holding up his arm so someone can't get by. But eventually you realize that he's not being an asshole, he's doing something else entirely.
So what exactly is he doing?
Link
(via
Drasl
)