Call Center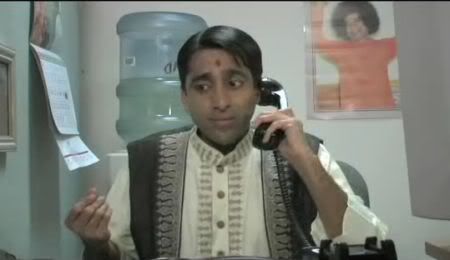 [
Media:
Video]
Call Center is a fantastic short film running at 12 minutes which touches on the funnier side of outsourcing. The video features an Indian Call Center employee trying to juggle calls from 4 different customers, one of whom is on the Suicide Support line.
I really can't tell you anymore without giving away some of the better stuff, but I had a really good laugh with this one. Totally worth checking out.
Note
: This link might give you an error that says "Service Unavailable". If you get that error, just refresh the page a couple of times and it should be fine.
Link
(via
Fazed
)