New X-Men III Trailer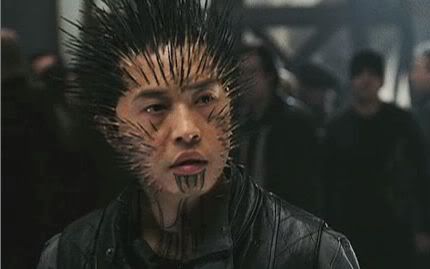 [
Media:
Video]
Yes, I realize that I've posted an
X-Men III Trailer
before, but this one is much much better.
This trailer has more special effects, more mutants and full description about what exactly is going to happen in this movie. Apparently a mutant named "The Cure" (not the band of course) is the source of an antidote to "cure" mutants of their mutant abilities. It looks like "The Cure" has the ability to actually turn mutants into normal people. What's interesting is that "The Cure" is the same child from the movie
Ultraviolet
(A movie I don't recommend going to see), who held the cure for the vampires in his body. Poor kid, type casted into the same role in two consecutive movies which come out months apart from eachother.
Anyway, check out the trailer, it's looking really sweet.
Link