Pure Pwnage: Episode 10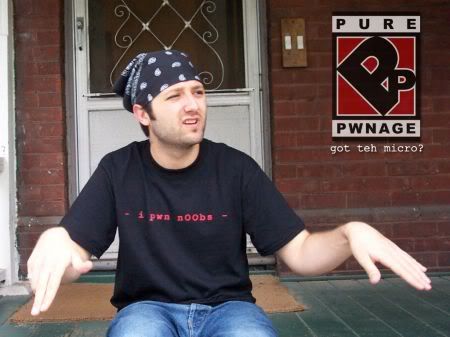 [
Media:
Video]
I've mentioned Pure Pwnage before
, and I tend to refrain from making multiple posts about the same webpage or show, but I think I'll break this rule just this once.
Episode 10 was a long time coming, over 3 months, and thus each new episode is becoming something of an event by now. Pure Pwnage is one of my favorite shows and I hope that if you haven't checked it out before, that you'll do so now. PP is a fake reality Internet-based show about a small group of gamers and their disconnect with reality and people around them. And although their sense of self-accomplishment sometimes seems undeserved, they do seem to hold some strange gaming powers, such as their "Micros".
Episode 10 features a fantastic
Strongbad Email
parody, a custom written soundtrack, romance and dealing with the harshness of moving out from their parents house for the first time.
Do yourself a favor and check this show out, you'll thank me later.
Link