Death From Above 1979: Sexy Results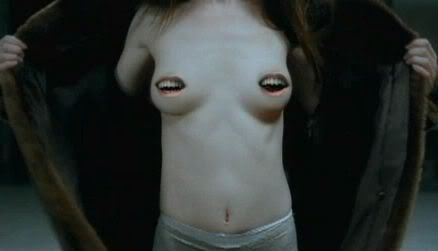 [
Media:
Music Video]
Here's your weirdness for the day. Sexy Results is one of the strangest music videos I've seen in a long time, and it's been hovering around my links list for ages but I keep thinking about it every once in a while.
The song is lip synched by replacing the nipples on this girl's breasts with the singer's mouth. The special effects are terrible, and it makes less and less sense as the video goes on, and yet it is still immediately rememberable and completely hypnotic.
Warning: Not Safe For Work
Although this video comes with a NSFW warning, there is no actual nudity in this video.
Link
(via
Clip Tip
)