Loco Roco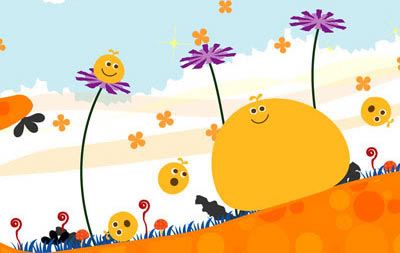 [
Media:
Video]
Although this post is about a game, I want everyone to click on it, even the non-gamers. Loco Roco is a game coming out for the PSP, and is something I would never have gotten exposure to if it wasn't part of the
1up Show
this week. This is the video interview with the developer of Loco Roco, and it's really quite lovely.
Loco Roco is a game that's impossible to describe, but easily understood once it's seen in motion. Like Katamari Damacy, this game brings a sense of joy, happiness and wonder to those who see it. The music, the colours, the ideas are so pure.
I personally love the little story of how the game got its name:
In the beginning I was trying to find a good name for the title. I was trying to find something that was easy going, casual. Then a coworker of mine mentioned "Loco Roco" because it sounds like Local Motion from Hawaii.
Please check this out even if it doesn't sound like your thing, it really does make me happy that games like this exist.
Link