Optimus Prime Having a Wonderful Time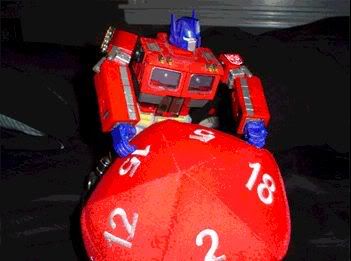 [
Media:
Video]
Yay! Today is the last day that I have anything due with the exception of exams, so I'm effectively done my classes. To celebrate, here's a happy little video of a toy Optimus Prime having a Wonderful and Marvelous time with a wide variety of other toys. Pot with Jay and Silent Bob, a fight with the
Black Knight
from Monty Python and a battle against Godzilla with Captain Picard and Captain Kirk are some of the scenes that you will witness.
I think I want all those toys in
my
room.
Link
(via
Sataguini
)