Wu ji (The Promise)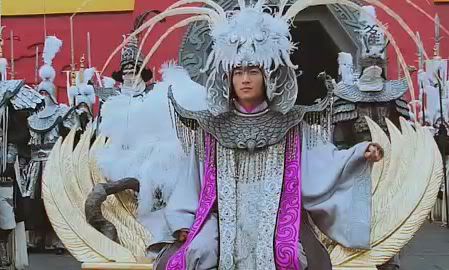 [
Media:
Video]
I love Chinese cinema, as it treads where Japan seems to be unwilling to go; live action Anime. In the vein of Crouching Tiger Hidden Dragon, Hero and House of Flying Daggers, Wu Ji looks to be a beautiful and colourful work of cinematography. Wu Ji also touches upon the impossible and incredulous, something I'm a fan of.
Although the movie looks like it's going to have its fair share of silly moments, after watching this trailer I'm eager to get my hands on a copy of it. Hopefully this movie will not be like the
Casshern
experience. Casshern was a movie which looked fantastic based on its trailer, and yet it was probably one of the most boring and nonsensical movies I have ever seen (I wrote a
review
shortly after I watched it).
Link
(via
Giant Mecha
)