Music for One Apartment and Six Drummers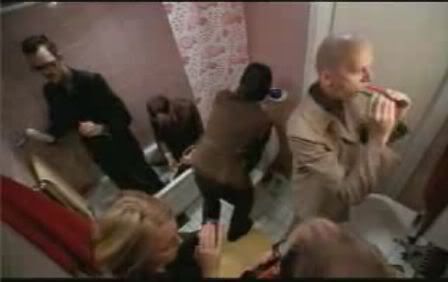 [
Media:
Music Video]
This strange short has the cast of
Stomp
breaking into other people's apartments while they're out walking the dog and creating music by banging on anything they can get their hands on. For example, in the picture above their in someones bathroom using toothbrushes, shavers, the bathtub, shaving cream and scrubbing the toilet to create a fairly catchy tune.
The whole video is quite fascinating although a bit creepy. Why can't they do this in their own house?
Link
(via
Waxy
)