DJ Z-Trip: It's all about the music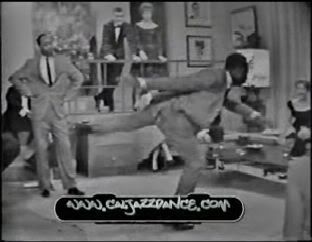 [
Media:
Music Video]
I've been tracking down as much information as I can about this fantastic mashup video. The video features vintage footage of Jazz dancers Al Minns and Leon James dancing the Charleston. Mixed to the footage is DJ Z-Trip featuring Whipper Whip in a song called
Is it all about the music
.
This video is fantastic, it has fat beats and the dancing goes perfectly with the music. Watch these guys totally burn the place up.
Link
(via
Boing Boing
)