Adam Phillips: The YuYu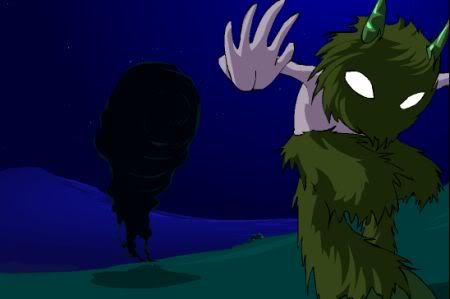 [
Media:
Flash]
I'm a huge fan of Adam Phillips, a master of flash animation shorts. I've mentioned him before when I made the post about
Little Foot
, and his other animations
Bitey of Brackenwood
and
Prowlies at the River
are also highly recommended.
The latest installment features Bitey racing away from a cloud of black little imps in high pursuit. While there isn't much of a story this time, it's still an amazing chase scene. The music is also very nice.
Link