The Condom-On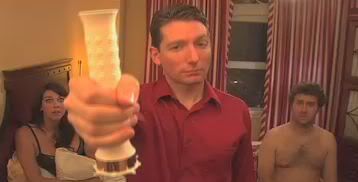 [
Media:
Video]
Although Boing Boing has a lot more background information about this commercial, I'm mainly going to focus on the commercial itself. The Condom-On is a fake commercial for a product which quickly and accurately applies your condoms. I laughed when I saw this, and it's odd enough that strikes my fancy. And let's be honest, putting on condoms is never what anyone would call "fun".
I posted another hilarious condom commercial almost a year ago called
Durex in a Car Door
which is also worth checking out.
Link
(via
Boing Boing
)