Etched in Time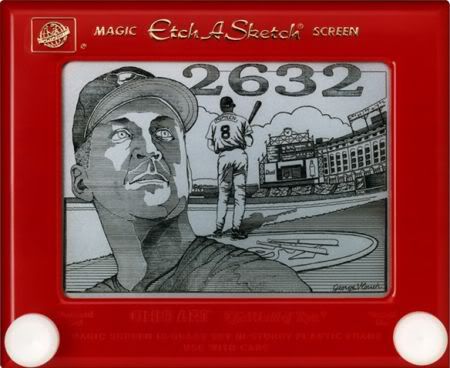 [
Media:
Website]
Just the other day I was pondering over the fact that some artists strive to become masters over restrictive mediums. Take the Nintendo DS for example. The DS is painfully difficult to draw in, but I have seen some amazing drawings and
animations
using nothing but pictochat which comes with the DS.
George Vlosich specializes in using an Etch-a-Sketch to produce his artwork. These are drawings far better than I could do, and the amount of time and patience that it would take for each piece is intimidating. I am impressed how George manages to produce different shadings in his pictures.
Most of the pieces show sports and celebrities, but I'll forgive that. They're still amazing.
Link
(via
Drawn
)