What a Wonderful Day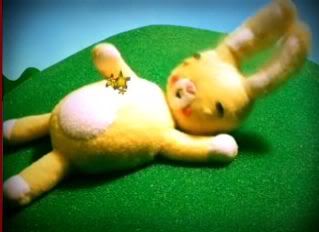 [
Media:
Video]
This video starts out showing a stuffed bunny relaxing on a hill. A narrator, who sounds like the narrator from Winnie the Pooh, describes the events as they unfold. What starts out as a fairly tame children's story quickly turns into a dark and disturbing tale.
I never expected the bunny to shout, "Now you're burning!!!"
An surprising video, but it sure made me laugh. Forgive that this site uses RealPlayer, for luckily there is
Real Alternative
.
Link
(via
Drawn
)